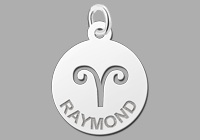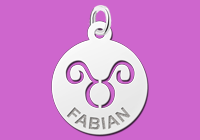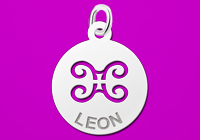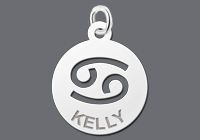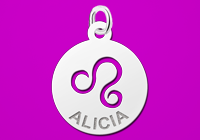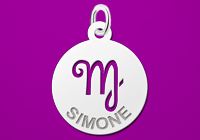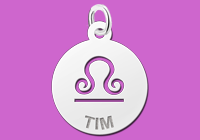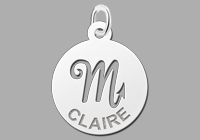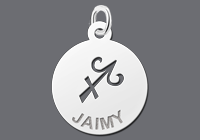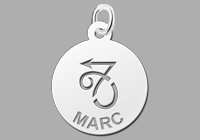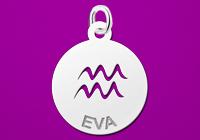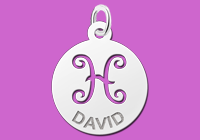 ZODIAC STAR SINGS CHARM
You really must have a charm with astrological zodiac sign or symbols on your bracelet! And now you can wear your astrological zodiac sign on a name charm from our online jewellery shop. We put your star sign on your personalised charm in the form of a zodiac symbol. And we engrave your name on the zodiac charm. The handy fishhooks make it so easy to fasten your personalized zodiac charm to a bracelet of your own, or to a bracelet that you order along with it. That way you'll always wear your own personal zodiac horoscope sign as a unique piece of silver jewellery. Order your zodiac charm today!
Silver zodiac charms make great presents!
Looking for a nice and personal gift for someone very special? Your mum, your gran, a girlfriend, your daughter, for example? Then a personal zodiac sign charm is just the thing! Our silver zodiac star sign charms are great for all ages. Or you can pamper yourself with a piece of jewellery from our online shop.
Your silver zodiac charm with or without a bracelet
It is easy to attach the silver zodiac charm to your bracelet. Thanks to the fishhook, our charms with zodiac symbol will fit different bracelets and are very easy to change. To make your zodiac charms complete, you can also order a
matching bracelet
from us. You can choose from a silver jasseron bracelet (length 19 cm), a pearl bracelet, a bracelet of semiprecious stones or a cat's eye bracelet. Especially for children, we have a bracelet with a length of 16 cm in our collection.
There are also pendants with zodiac signs
We also have pendants with other astrological signs and zodiac symbols. Not only pendants with the symbol of your
astrological zodiac sign
, but also a pendant with your personal
Chinese zodiac sign
! Simply attach the silver pendant with symbols from the zodiac or with your personal Chinese zodiac sign to a necklace of your own, or order one to go with it. Because a necklace makes your gift absolutely complete! Our lovely silver chains come in several lengths: 38-42 cm, 45-50 cm and 80 cm.
Our zodiac charms are comparable to charms you buy at a jeweller's
Our jewellery, such as the
charms with zodiac
signs and our other charms and pendants, is made of particularly high grade silver, the kind you also find at a jeweller's. Our jewellery is very simple to order online and is every bit as good as what you buy at a jeweller's. It's a trip to the jeweller's without going out the door! It's so easy to order top quality jewellery from your living room!
Rapid delivery and no shipping charges
We need only four working days to finish your order and to make your personalised charms. Your order leaves our studio within these four working days. The exact date of delivery depends on the postal service. Usually you receive your order 5-8 days after we have send it. And when you order from us, you don't pay any shipping costs*!
Silver zodiac charm of superb quality at a low price
For a very low price, we supply fine quality jewellery, comparable to the quality you will find at a jeweller's. All our zodiac charms are beautifully finished and are meant to be shown off! So browse around and order your silver name charm with your zodiac today – from us, your specialist in name jewellery! *Except for cash on delivery orders